Business Continuity
All businesses need telephones and if yours stops working for any reason, you'll lose money.
If a business depends on telephony and it's not working for any length of time it can even destroy it – according to a rather dubious American statistic, 44% of small businesses permanently close after a major fire.
There's obviously a large variance in the degree a business needs and uses telephony and there's an equally large variance in what can go wrong with it – from a flat mobile battery to a gas explosion in your call centre - so there can be no general solution to the problem of keeping your telephones going after the disaster.
Working From Home
Working from home is an increasingly popular way of earning a living whether you're a start up sat at your kitchen table or an employee of a blue chip company not required to make the daily commute any more – at least not everyday.
The way we work is changing – office space and travel are expensive – which forces companies to find ways of becoming more cost efficient; increased 'hot-desking' instead of individual offices, conference calling instead of meetings and working from home for several days per month.
People's expectations too are changing; to many it seems that the daily commute adds to the drudgery and expense of life, making for very long days. They are increasingly demanding a better work life balance, with more time with their family and friends. To use the cliché, they want to work smarter, not harder.
There are other benefits too, reducing the daily commute makes people feel better (and people that feel good, are more productive), it reduces a company's carbon footprint and it opens the recruitment pool from the area within a commute distance around your office to the entire world.
And, of course, if there's a train strike, snow and hurricanes, closed motorways like we have seen recently with Operation Stack or your office burns down then business continuity and disaster recovery is essential and you have to ensure your business is totally unaffected – no loss of productivity.
Voipfone is an extreme model of the working from home movement with all our staff working wherever they choose. This really does mean anywhere – well anywhere there's an Internet connection.
How Voipfone can help
All of Voipfone's services work from any Internet connection anywhere. If you have a service from us, you could literally unplug your telephone and take it anywhere else in the world, plug it in and it will work just like it did before. And all costs are the same – including calls.
But you don't have to take your phone, if you have an office in say, London and normally work there, you can have a phone at home as an extension and it will ring simultaneously in both places – you just answer the one you're on today.
Or you can divert calls to you mobile. If you have extensions from our hosted PBX, you can call between them all for free no matter where your other Voipfone extensions are – it's just like they were all in the same physical office.
If you need to have a meeting, do it without leaving home by setting up a conference call. Conference calls are free with Voipfone and people can call in from anywhere.
There are many, many, features and functions that are built into your Voipfone service that make it ideal for this style of flexible working – we know because we built them for our own use, so we experience what you do and need the same things that you need.
Give us a call on 020 7043 5555 if you want to talk this through with someone. Whoever answers will be a home worker, so you can test the call quality, our customer service and even ask about what it's like working from home. You'll get honest answers.
Got a question?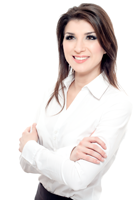 Speak to a Customer Services Representative
Voipfone can seem very confusing at first, but don't worry, this is quite normal and we are here to help! One of the great strengths of VoIP is that it can do so much more than an ordinary telephone network whilst costing an awful lot less. In practise Voipfone's services can be as simple as making a telephone call or as complicated as using a large business switchboard in several countries but anything new takes a bit of getting used to so if you have any questions please feel free to give us a call on 020 7043 5555