Voipfone 166 Anti Telesales
Are you sick of Cold Callers? If so we have a cure. Our Call Barring product also includes a feature called 166 Anti Telesales.
Next time you get a double glazing call and you need to find a way out of it, just say, one moment sir, I have another call, put them on hold, dial 166 and hit your transfer button.
After that, they are unlikely to leave your number on their list.
It's also a free call.
Try it yourself - just dial 166 from your Voipfone.

Call Barring
Unwanted calls from telesales and marketing organisations, fax machines or abusive individuals are becoming an increasing nuisance, you can now block them with Voipfone Call Barring.
It's particularly annoying if you get regularly called from anonymous, withheld and international numbers – once you're on their call list it seems impossible to get off.
Well now we have a solution - our Call Barring service allows you to filter out telesales and nuisance calls automatically.
How Does It Work?
We provide you with a series of options for call filters, plus the ability to blacklist individual numbers. Calls that you put on these lists will be sent to recorded messages and the line dropped automatically.
Anonymous callers will hear: "The number you are calling is not accepting anonymous calls, please redial without withholding your number."
08XX callers will hear "Sorry, this number is not accepting calls from non-geographic 08 telephone numbers."
Numbers you have manually blocked will hear "Your call can't be connected."
If you have a particular problem caller who's number you know, instead of sending the call to voicemail you may route it directly to our 166 anti-telesales number.
166 Anti-Telesales Number
View a demo of 166 here, Or just dial 166 from your Voipfone service – the call is free.
You can also hear the 166 message by dialing 0843 176 0166 from any other phone. This will normally be enough to ensure that they do not call again.
Global Configuration
Blacklist Configuration
How much does it cost?
It's designed to work on single accounts or our Virtual PBX, no matter how many extensions you have, for no additional charge.
Got a question?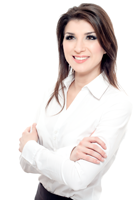 Speak to a Customer Services Representative
Voipfone can seem very confusing at first, but don't worry, this is quite normal and we are here to help! One of the great strengths of VoIP is that it can do so much more than an ordinary telephone network whilst costing an awful lot less. In practise Voipfone's services can be as simple as making a telephone call or as complicated as using a large business switchboard in several countries but anything new takes a bit of getting used to so if you have any questions please feel free to give us a call on 020 7043 5555