Call Me Back Web Button
The Voipfone Call Me Back™ web button is a clever way of getting your customers to call you, perhaps as a way of driving sales from your web site or as part of a your customer support service it can help to reduce website bounces and increase sales.
The Call me Back web button small button that you put on your web site. Your customers click on the button, and they will see a small window.
Your customer then types their telephone number in to the box provided. Next our system will instantly call your Voipfone number (or you can divert to a landline or mobile phone).
To read more about Call Me Back please click on the button below.

Call Conferencing

Any Voipfone customer can use the conferencing service for free when calling from the Voipfone network. Your colleagues and friends can also join from any ordinary telephone anywhere in the world, even if they are not a Voipfone customer.
You can hold a conference with any number of people to last as long as you like, any time you like. In fact, you can see it as a room that we built for you when you registered with us, It's always open for you and your guests to walk into, anytime.
How Much Does It Cost?
It's absolutely free to call the 0843 access number for all Voipfone customers. Callers using the ordinary telephone network will be charged 5.8p per minute (ex VAT), plus their phone company's access charge.
How Do I Use It?
To set up your first conference, log in to your account and enter your user name and password. Once logged in choose a 4 digit pin number, and press "Save" that's it; easy.
What's Next?
To make a conference call once you've set it up, tell your colleagues:
1: The time and date of your conference (you can, in fact, enter your conference room at any time – it's just a lonely experience if you arrive an hour or a day early :-)
2: The telephone number to call 0843 176 0000. To call from outside the UK dial +44 843 176 0000.
3: The conference room number, which is your Voipfone account number, (that's the 30XXXXXX number that you were given when you first registered with us).
4: The PIN number which you just set up.
When you or your guests dial in to the number the announcer will ask for your conference number followed by the PIN; then you're in. Talk for as long as you like with as many people you can manage. We find 4-5 people optimal but with good chairmanship many more can be accommodated.
Got a question?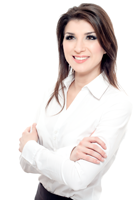 Speak to a Customer Services Representative
Voipfone can seem very confusing at first, but don't worry, this is quite normal and we are here to help! One of the great strengths of VoIP is that it can do so much more than an ordinary telephone network whilst costing an awful lot less. In practise Voipfone's services can be as simple as making a telephone call or as complicated as using a large business switchboard in several countries but anything new takes a bit of getting used to so if you have any questions please feel free to give us a call on 020 7043 5555