Call Me Back Web Button
The Voipfone Call Me Back™ web button is a clever way of getting your customers to call you, perhaps as a way of driving sales from your web site or as part of a your customer support service it can help to reduce website bounces and increase sales.
The calls are free to your customers and very low cost to you (a fraction of the cost of an 0800 number for example). The button is free of charge, just help yourself to the code.

You only pay for the calls that are made when the button is used.If the call is from another Voipfone customer the call is totally free.
To read more about Call Me Back please click on the button below.

Web Calls
If you have access to the internet, you can use any telephone anywhere to make a call and have the call charged to your own account, not the account of the phone owner.
This means that any phone, anywhere, becomes your own and you can use it without feeling guilty!
How Much Does It Cost?
Voipfone calls the phone you're making the call from, then makes another call to the person you want to call; then connects both together. So you will be charged for two calls.
But because our prices are so low, even with two calls, this is still a more economical way of making a call than, say, from your mobile.
You can see how much the call costs by using the special web call cost calculator on the web call page.
Have a look how cheap international calls are using Call Back – you'll be surprised. (eg UK 2.2p/min; USA 2.2p/min; France 2.6p/min, India 9.4p/min)
If you are traveling abroad you can avoid roaming charges by using web calls. Just remember to include the country code of the country you are in to the local telephone number you are using.
How Do I Use It?
Go to www.voipfone.co.uk and log into 'Your Account'. Click on the 'Make Web Calls' icon. Type in the number you want to call and the number you're calling from. The phone will ring, you pick it up and wait for the called number to answer. Easy.
Got a question?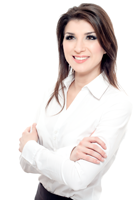 Speak to a Customer Services Representative
Voipfone can seem very confusing at first, but don't worry, this is quite normal and we are here to help! One of the great strengths of VoIP is that it can do so much more than an ordinary telephone network whilst costing an awful lot less. In practise Voipfone's services can be as simple as making a telephone call or as complicated as using a large business switchboard in several countries but anything new takes a bit of getting used to so if you have any questions please feel free to give us a call on 020 7043 5555