CPS (Carrier Pre-Select)
Carrier Pre-Selection (CPS) is a service that allows our users to make calls via Voipfone, but over their traditional BT telephone line.
It enables our users to make these calls without having to dial a prefix, or install any special equipment at their premises.
Ordering CPS or carrier pre-select as it is otherwise known is simple, and can be enabled from our online control panel.
Once CPS is enabled on a user's line all calls are billed and deducted from the user's balance in real time.
If you would like to enable CPS on your BT line please click on the button below.
Voipfone For Your BT Landline
The Voipfone landline service allows you to use your existing telephone equipment and BT telephone line and number with our advanced features – no VoIP or even broadband needed! And it's cheaper!
How does it work?
Just like changing who bills you for your gas and electricity you can also do the same with telephone calls – you simply transfer your telephone billing from BT to us.
But unlike gas and electricity - where you still get the same old product as you did before you transferred - with Voipfone's landline service you get not just lower telephone bills but also access to features and services such as call transfer, call hold, music on hold and call recording.
Not only that, but you keep your existing telephone number and use your phone in exactly the same way as usual – no codes to enter or adapters to buy. You can still make calls using BT anytime you want to and switch back to BT permanently anytime too; so there is no risk at all.
Who is it for?
It can be used by anybody with a BT line and is especially useful if:
you can't use, or don't want to use, VoIP
you don't have a broadband connection
you wish to use your existing telephones
you want to try some of the new VoIP services but are not quite ready to make the leap yet.
How much does it cost?
Conversion to Voipfone's service is free of charge. You will only be charged for your outbound calls. (At our standard rates.)
Compare that with BT charges. A standard BT Business calll to an ordinary 01 or 02 number during the day now costs 8p per minute and has a connection fee of 9p. That means a 1 minute call to a UK landline costs 17p.
Voipfone charge 1p and have no connection fee.
Click here for BT price information.
To celebrate BT's price increases, we're dropping our own set-up charge so that the service is now absolutely free. Calls are charged at our normal rates.
Click here for Voipfone prices.
How Do I Enable Voipfone On My BT Line
To enable Voipfone on your BT landline you will need to go to the Landline Services page. Once logged in simply click on 'Add Landline Service to Your Package' and enter your landline number, BT account number and the installation postcode. We will do the rest for you.
Questions You Ask Us About This Product
Q: I've already changed my provider - can I still use your service?
A: You must be paying a BT line rental to use our service. If you've switched your LINE (ie not just your calls) to, say, the Post Office or TalkTalk you won't be able to use us. If you are still paying a BT line rental you will be able to.
Q: Can I call other Voipfone customers for free?
A: Unfortunately not. As we have to pay BT to carry your calls over their wires until it gets to the Voipfone network we have to charge you at ordinary rates - 1p per minute
.
Q: How do I make a call using BT?
A: Prefix your number with 1280. Any number starting with a 1 such as 1571, 100 etc will direct to the BT network automatically - as will 999.
Q: Do I still have to pay BT for my line rental?
A: I'm afraid so. BT still provide your telephone line and number; Voipfone provide your outbound calls.
Q: What happens when people call me (inbound calls)?
A: Inbound calls work exactly the same as they always did - our services are only active on outbound calls.
Q: Can I use things like call transfer, call recording etc for incoming calls?
A: No - our services can only work on the calls that we control, that is, calls YOU make. Incoming calls are still controlled by BT.
Q: How many simultaneous calls can I have?
A: We can squeeze two calls onto your line but one of then must be on hold. The on-hold caller will hear music and you can switch between them as you like.
Q: Will my broadband still work?
A: Yes, it will work as normal
Q: Will my fax machine still work?
A: Yes, it will work as normal
Got a question?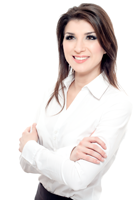 Speak to a Customer Services Representative
Voipfone can seem very confusing at first, but don't worry, this is quite normal and we are here to help! One of the great strengths of VoIP is that it can do so much more than an ordinary telephone network whilst costing an awful lot less. In practise Voipfone's services can be as simple as making a telephone call or as complicated as using a large business switchboard in several countries but anything new takes a bit of getting used to so if you have any questions please feel free to give us a call on 020 7043 5555