Broadband Availability
Our Broadband availability tool checks the options available at your telephone exchange and presents you with you the best ones - this saves you manually comparing options that aren't going to work where you are or are available but are inferior - in terms of price and features to others.
With Voipfone, we don't present you with lots of confusing packages that promise line speeds that you are never going to be able to achieve.

Overview of the Voipfone Broadband Network

Voipfone is a development company as well as a retailer. We spend 13% of our gross income on R&D every year and hold the Queen's Award for Enterprise for our investment and success in innovation. We build high quality networks and services that are reliable, resilient and value for money.
The Network and Quality of Service (QoS)
The goal in designing the Voipfone broadband network was to offer a very reliable service that complements our business-oriented VoIP products. To achieve this, we were the trial Communication Provider for BT's new WBMC Telehouse 1Gbps Handover product in 2016.
All our routers - Juniper MX series for the core MPLS routers and Cisco ASRs for the LNSs - are capable of hardware-forwarded packets according to our QoS policy. This prioritises voice traffic and keeps latency and jitter to a minimum. QoS is applied not only on the shared links but also on a per-session basis. We've developed software that dynamically determines the best QoS profile to apply to each individual connection every time a session is established - with the ability to adjust the balance between data throughput and minimised VoIP jitter on a per-user basis. This offers the best possible throughput that connections can achieve, while prioritising Voipfone VoIP traffic to ensure no downloads ever interfere with call quality.
Reliability
Our network is completely free of any single points of failure, whether these are network routers, links, servers or power distribution systems. Automatic fail-over in various scenarios is thoroughly tested on a regular basis to ensure any incident under our control will have a very short and limited impact to our customers. Intelligent systems - that have been fully designed and developed in-house - continuously monitor all end-user connections and automatically signal staff whenever a connection is found to be operating under less-than-optimal parameters. This allows us to be proactive about identifying problems that customers experience. Our rich monitoring data (which is restricted to operational parameters and excludes any information on actual traffic, customers or content) allows us to provide a historic comparison to the wholesale providers, Openreach and BTW, greatly aiding the process of identifying and rectifying faults. We monitor latency, jitter, number of reconnects, sync speed - compared to historic values and expected ones - as well as parameters provided by the interfaces with BTW, such as Indicative Line Quality.
Routers
We provide a free broadband router pre-configured to work with our telephony network. Many, even most, routers have difficulty supporting multiple simultaneous telephone connections because they have insufficient processing power or poor VoIP handling firmware (SIP ALG). Our router remains fully stable even with dozens of phones connected so a reliable service is assured.
Broadband Choice and Your Calls
Our line detector finds which services are available for the line and creates the best choices for the you. This will never be more than four: ADSL or Fibre, with limited or unlimited data (unlimited is truly unlimited). The wizard also estimates line speed and calculates the number of simultaneous calls each connection can support at two voice qualities – standard and high definition. This can be used to plan the number of telephones the service can reliably support.
Customer Service and Technical Support
We invest heavily in customer service - 77% of our staff are directly customer facing. We provide free, UK based telephone and Live Chat support and 24/7 email and emergency engineering support. Our first-line customer services team have been trained and provided with technical knowledge not just on how the systems work, but also on how to identify and rectify common faults.
We hold the Institute of Customer Service Award for customer focus. No other telco has ever won this award. As at March 2017 we are number one on the independent Review Centre (and have been for several years) with a 94% customer satisfaction rating.
We bring the values and commitment from our telephony product to the Voipfone broadband service.
Got a question?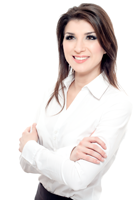 Speak to a Customer Services Representative
Voipfone can seem very confusing at first, but don't worry, this is quite normal and we are here to help! One of the great strengths of VoIP is that it can do so much more than an ordinary telephone network whilst costing an awful lot less. In practise Voipfone's services can be as simple as making a telephone call or as complicated as using a large business switchboard in several countries but anything new takes a bit of getting used to so if you have any questions please feel free to give us a call on 020 7043 5555