The Voipfone Network
Although anyone can use our service, we run a network particularly for small business users and you have told us that reliability of service is your number one requirement - we are aware how much you rely on us; as we do ourselves.
You are also concerned about call quality because for business use, call quality must be excellent at all times.
Consequently we have built a very robust network. Our up time since 2007, as measured independently by Monitor Us, has been 99.99%.
And, because we are UK based, fully digital and use client server technology which allows us to fully manage the quality of our service, call quality far exceeds a normal landline or mobile telephone call.more
Business Continuity And Disaster Recovery

All businesses need telephones and if yours stops working for any reason, you'll lose money. If a business depends on telephony and it's not working for any length of time it can even destroy it – according to a rather dubious American statistic, 44% of small businesses permanently close after a major fire.
There's obviously a large variance in the degree a business needs and uses telephony and there's an equally large variance in what can go wrong with it – from a flat mobile battery to a gas explosion in your call centre - so there can be no general solution to the problem of keeping your telephones going after the disaster.
However:
1: With all disasters, if you've considered the 'what if' scenarios before the event, you have a much better chance of coping than if you have to make it all up during the emergency. If your business depends on your telephony, you need a plan for what to do if you lose it.
2: Everybody now has a mobile, almost every business has a landline and almost everyone also has the internet. This means that where once there really was only one way to make and receive telephone calls, there's now at least three independent methods. So you now have redundancy - you just need to work out how best to use it.
What If My Landline Breaks?
Most telephone companies offer a divert service. This means that if the fault on your landline is local – say a broken drop-wire or if a JCB puts its bucket through the cables outside your building – you can ask your provider to divert your calls to another phone, usually your mobile.
Your staff can use their mobiles to call out and you can recompense them later (or better, bung them a few quid up front.)
This is a good enough short-term fix for a sole trader or very small business - and it can also save the day for some bigger businesses too – at a pinch.
What If My Telephone Exchange Blows up?
Of course, if your local telephone exchange blows up, it may not be possible to divert your number at all and that's a whole new problem.
BT maintains a fleet of 80 disaster recovery mobile exchanges in 40ft containers ready to be deployed across the UK to replace any damaged BT exchanges.
But it can easily take days to get even a temporary solution in place and weeks or even months to fully recover.
What If My PBX Blows Up?
PBXs are computers and they can break for any number of reasons, the simplest being that they've just had enough. Unless you've got duplicated hardware and an engineer on site – and no-one ever has - It can take several days to get it back up.
The divert solution can help out a bit but of course, you've lost all the functionality of the PBX – call queues, 'press 1 for sales' etc, call transfer and so on.
(By the way, if this happens to you, give us a call – we can get most of this back for you in less than an hour using our hosted PBX – see later.)
Back in the day, BT also used to provide a similar sort of service that they use for their own exchanges for large customers' PBXs. It was based on a insurance policy approach, so much per month per 'seat' just in case and they'd send a mobile PBX wherever it was needed. It was horribly expensive, but it provided assurance.
Some companies that are totally dependent on their telephony and IT systems where downtime can costs millions– such as in the finance industries – have duplicated offices, hot and empty, just waiting for the disaster.
What If I Have An SLA?
Have you read it? Despite their name, Service Level Agreements are not a guarantees of service – they're promises of limited compensation if they don't get you back up and running after a defined time.
Study it carefully; usually an SLA just serves to limit the supplying company's liability to you. After an outage of, say, 24 hours, you may indeed be able to claw back some small % of your monthly rental from your supplier, but compared to your loss of business, it will be utterly irrelevant – usually so small and littered with exclusion clauses that it isn't worth claiming.
You'll find that consequential loss is explicitly excluded in the T&Cs of service - no-one will recompense you for it.
VoIP To The Rescue
But what about VoIP? Well, VoIP sorts all this out for you.
The thing that separates VoIP from earlier telephony technologies is that it doesn't care where the end user's telephone actually is – a VoIP telephone can be plugged into any internet connection anywhere.
So, just as you can collect your email from a hotel room in Honolulu whilst on holiday, you can also make and receive a phone call from and to your 020 7, London number from there. And, unlike mobile phones, they do it at no extra cost.
This geographical independence means that the hardest part of achieving a continuity and disaster recovery solution for your business is solved – without additional cost.
If your office blows up, go home and use your phone from there – it will work exactly as it did in your office.
If you have a hosted VoIP PBX, your phones will accept and send calls from wherever each extension is in the world.
It will do it exactly as if they were all in the same room So if your office burns down, all you need is new phones and somewhere to plug them into and you're up and working again. (You could even download a free softphone and use your PC or laptop while you wait for your new phones to arrive.)
How Can Voipfone Help?
If you use our hosted PBX, you automatically have many levels of failover, redundancy and recovery.
What If My Broadband Fails?
All our accounts and each extension allow you to enter PSTN or mobile telephone numbers for your calls to be automatically diverted to if your telephones stop registering with us for any reason.
You can set a call divert here.
If the broadband problem persists, unplug your phone and plug it into any other broadband connection.
If you have more than 3 or 4 extensions in the same building, we advise having two broadband connections to separate voice traffic from other internet traffic which prevents one interfering with the other.
This also builds in redundancy – particularly if one broadband is by cable and the other by ADSL.
What If My Office Burns To The Ground?
Contact us and we'll help you set up emergency telephony. You have two choices:
1: Send everyone home and have them download our free softphone. This will get everything back and working immediately.
2: Order replacement phones. We can normally get them to you by the next business day, all fully configured and set-up just as they were in the office. You can then carry on as before or reconfigure them to work the way you now need to. We'll help you do this.
What If Voipfone's Data Centre Gets Blown Up?
Of course the elephant in the room is the fact that Voipfone's own network could fail and let everybody down. But we've thought of this – we have two Data Centres; Sovereign House in London and The Bunker, East Kent, each a clone of the other and each in ultra-secure buildings. (The Bunker is actually in an ex-MoD deep level, hardened, nuclear bunker.)
These two remote platforms are fully meshed and have connectivity from four geographically distributed points of presence. In normal use the platforms operate as a load balanced, single network. However, during a disaster event, the surviving platform is capable of taking up the full load without manual intervention.
This provides no benefits to us but gives full disaster failover, which totally secures our customers' services. As far as we know, no other provider in our market is able to do this.
More information about our network.
What If Voipfone Goes Out Of Business?
Finally, if the very worst happens and Voipfone goes bust, you can take your entire service to another VoIP provider and carry on almost as normal. (I say almost, because, of course, we do things better than anyone else)
This is because we're a member of ITSPA, (the Internet Telephony Service Providers Association), whose members have agreed to rescue fellow members in just these circumstances.
And because VoIP is based on standards (SIP), services can very easily be moved from one provider to another.
But of course, we're not going to go bust, we're a successful, profitable company – check us out at Companies House, Duedil.com or just Google 'voipfone reviews'
For more information about business continuity and disaster recovery here are some references for further reading:
The Business Continuity Institute.
The International Consortium for Organizational Resilience.
Continuity Disaster Recovery Journal.
Got a question?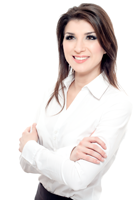 Speak to a Customer Services Representative
Voipfone can seem very confusing at first, but don't worry, this is quite normal and we are here to help! One of the great strengths of VoIP is that it can do so much more than an ordinary telephone network whilst costing an awful lot less. In practise Voipfone's services can be as simple as making a telephone call or as complicated as using a large business switchboard in several countries but anything new takes a bit of getting used to so if you have any questions please feel free to give us a call on 020 7043 5555