New Control Panel - Dashboard
New Control Panel - Account Details
New Control Panel - Services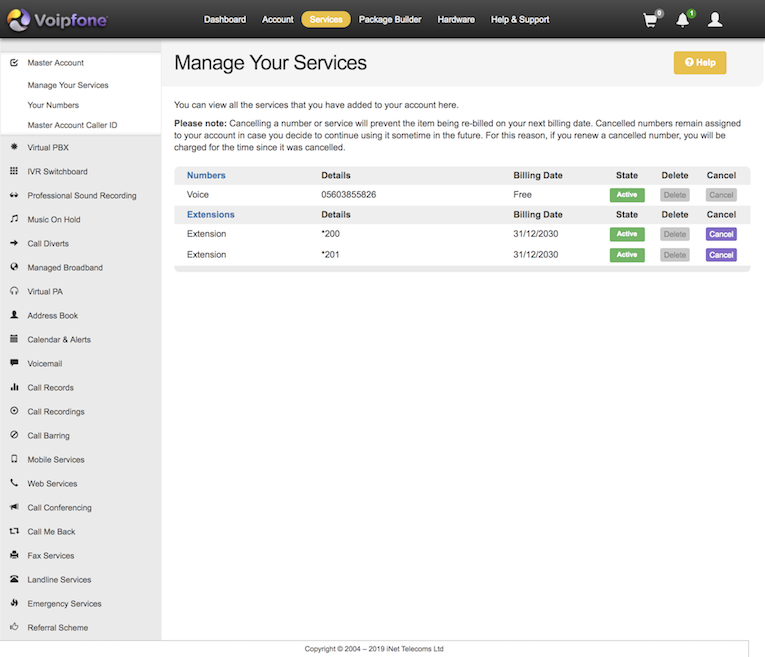 New Control Panel - Package Builder
New Control Panel - Hardware
For more information, please call customer services on 020 7043 5555.


Log in to your online control panel to configure your services. With Voipfone's Online Control Panel you can manage your account in real time, from your PC anywhere in the world.


You can speak to one of our Customer Service representatives by calling our dedicated Customer service line on 020 7043 5555 and we will be happy to answer any questions you have.