Softphone Downloads
We have tested Zoiper version 2.21 on Windows and Mac based computers and have confirmed it works adequately. We have not tested other versions or tested it on other computer platforms.
Unfortunately Zoiper no longer supports version 2.21 and we are aware that the software no longer works on some later operating systems.
Newer versions of the software are available from Zoiper but at the time of writing – December 2014 – we are not confident that all features work consistently with our platform and therefore can not fully recommend them.

Eyebeam Setup Instructions

This is where you will find full instructions on how to set up and configure the EyeBeam for use with the Voipfone service.
Connect your headset or microphone
Download the software, install and enter the enormous licence key when asked.
Run the sound tests.
On the configuration page [if it doesn't pop up you can get this by clicking on the phone and entering F8]
Display name = any name you wish to show the people you call
User Name = your 8 digit Voipfone number 3xxxxxxx (add *2xx if you uses extensions)
Password = your 6 digit password
as User Name
Domain = sip.voipfone.net
Tick the box at the top that says 'enable this SIP account'
Click on voipfone.net in the SIP Accounts tree on the left.
Double Click on 'Advanced' and under 'Register Settings' in the 'Reregister every' box, enter 60.
Click 'Apply'
Your phone should then negotiate your firewall and register.
Make a test call to 155
Got a question?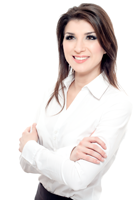 Speak to a Customer Services Representative
Voipfone can seem very confusing at first, but don't worry, this is quite normal and we are here to help! One of the great strengths of VoIP is that it can do so much more than an ordinary telephone network whilst costing an awful lot less. In practise Voipfone's services can be as simple as making a telephone call or as complicated as using a large business switchboard in several countries but anything new takes a bit of getting used to so if you have any questions please feel free to give us a call on 020 7043 5555