Voipfone Number Ranges
With Voipfone you can take your pick of UK telephone numbers for our fax service. Our geographic numbers can even make you look like you live or work anywhere in the UK so that if you live in Basildon or Barbados you can still have a London or any other UK regional number.
Our non-geographic numbers enable you to provide a number which ensures your customers will pay the same, wherever they are in the UK, from any UK landline and often mobile phone.

Voipfone Fax Services

With a Voipfone fax number you can send and receive faxes without a fax machine to any anywhere in the world.
No software to download and install
No need for extra telephone lines
No equipment needed
Immediate use
Paperless, inkless
Send and receive faxes from anywhere you have an internet connection
Send Faxes: Email to Fax & Web To Fax
You can send a fax to any fax machine anywhere just by emailing (Email To Fax) or uploading a document (Web To Fax) – including any attachments you'd like to add.
Receive Faxes: Fax To Email
When you choose a fax number from the Package Builder, incoming faxes are converted automatically to emails and then sent directly to your email account (Fax To Email).
Of course, once you have your faxes as an email you can print them, store them electronically or send them on to others easily. This saves you the cost and inconvenience of owning a fax machine.
Send & Receive Faxes With Attachments
Faxes can be sent and received with attachments - the following formats are supported:

How Does It Work?
For incoming Fax to email, simply buy a fax number from our web site (the same number is used for both outgoing and incoming faxes) - it will work immediately. There is nothing to set-up and faxes will be sent to the email address you have registered with us.
For outgoing email to Fax, buy a fax number from our website (the same number is used for both outgoing and incoming faxes so if you already have one of our fax numbers you don't need another).
You send the fax by emailing your documents to the fax number or uploading them to us using our online control panel.
How Much Does It Cost?


An inbound fax number costs £2 per month.
There is no charge to receive a fax and you can receive as many as you like.
Outbound faxes are charged at 10p per page.
How Do I Use It?
It's all set up automatically when you first register a Voipfone account. Remember, the email address your faxes will be sent to is the one you gave us when you registered.
How Can I Get a Fax Number?
Just log in and go to the Package Builder and buy one – it works immediately.
What types of Fax numbers are available?
| | |
| --- | --- |
| UK Local Numbers | £2.00 |
| 0845 Non Geo Numbers | £2.00 |
| 0870 Non Geo Numbers | £2.00 |
| 0843 Non Geo Numbers | £2.00 |
| 056 Non Geo Numbers | £2.00 |
| 030 Non Profit Numbers | £2.00 |
| 033 Non Geo Numbers | £2.00 |
For more information about the types of numbers we support, see our UK Telephone Numbers page.
Questions You Ask Us About This Product
Q: Can I send PowerPoint and Excel files as attachments?
A: At the moment, no – not as attachments anyway. PowerPoint slides and Excel pages can be sent by scanning them and sending them as an image file such as jpeg.
Q: Can I send international faxes? If so, how much does it cost?
A: You can send faxes by email anywhere. It costs the same 10p per page as to the UK. Don't forget to include the full international code as if you are sending it from the UK.
Q: How do I open a received fax?
A: The fax is sent as a PDF attachment. To read it just double click the attachment. If the file does not open for you automatically (it normally will) try opening it with Microsoft Office Document Imaging: Save the attachment to somewhere you can find it again by right clicking on it and choosing 'Save as …' (You may wish to create a faxes folder in 'my documents'). On the Windows Start menu, point to All Programs (Programs in Windows 2000), point to Microsoft Office, point to Microsoft Office Tools, and then click Microsoft Office Document Imaging.
Got a question?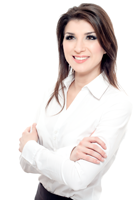 Speak to a Customer Services Representative
Voipfone can seem very confusing at first, but don't worry, this is quite normal and we are here to help! One of the great strengths of VoIP is that it can do so much more than an ordinary telephone network whilst costing an awful lot less. In practise Voipfone's services can be as simple as making a telephone call or as complicated as using a large business switchboard in several countries but anything new takes a bit of getting used to so if you have any questions please feel free to give us a call on 020 7043 5555