Voipfone Softphone App
Voipfone Softphone transforms your mobile phone into a VoIP telephone giving you the flexibility to make and receive calls when you're away from your desk phone.
Register the softphone to your Voipfone extension and enjoy all the usual benefits of the Voipfone PBX – call groups, voicemail, call recording and call barring.
Voipfone Softphone is availble for both iPhone and Android, and is free to download. Calls are charged at our usual rates. Mobile data charges may apply when not connected to wifi.
(more…)
Voipfone GeoDivert®

GeoDivert automatically diverts calls from your Voipfone telephone number or extension to your iPhone or Android when you move away from your usual location.
So, if you usually work from an office, but travel a lot, just set your office location in your phone, then whenever you leave, your calls will be sent to your iPhone or Android. When you're back in the office, the divert is automatically switched off. Change your location anytime. No fiddling around, no passwords, no forgetting, simple.
It's exactly like setting a divert in your account, it costs the same, but is fully automatic.
GeoDivert is real, one number, unified telephony that gives the freedom to travel without worrying about missing calls.
Useful Information For The First time You Use GeoDivert®
Our mobile app's GeoDivert feature works using a combination of geo location methods – satellite positioning to set the home location and mobile transmitter mast triangulation and WiFi access points to calculate movements away from it.
This means that:
1. You must have Location Services turned ON in your phone and the first time you use it please check that your phone is showing your correct location on the map shown in the app.
2. You must have Cellular Data turned ON, preferably with 3G, otherwise your phone will not be able to connect to the internet to set your diverts when you move away from your set location. Note that if you are using only 2G, your phone may not be able to connect to the internet while you are making a phone call.

3. The written address information may be slightly inaccurate – don't worry, this is an Apple Map foible, it's the location shown on the map which sets the actual location. You can see the map and move the pin by touching and dragging the pin label.
4. GeoDivert® works best with WiFi connection ON
Everyone using GeoDivert will have a slightly different experience depending on where they live or work and their proximity to a reliable mobile signal.
This means that when you first start using GeoDivert it's important to test it fairly thoroughly around your fixed point to see how quickly it detects your movements.
If you have no signal where your set location is, the app will not be reliable.
If you don't hear the voice message telling you that your phone has diverted within 5 minutes of moving away from your set location, it means that your phone wasn't able to connect to the internet. To fix this, wait until you have a good signal and then open the app. This will force the divert. (Do first check that you have the app's Audio Alerts switched on!)
For information on how to configure and use the iPhone app please click here
For information on how to configure and use the Android app please click here
Got a question?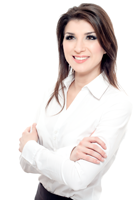 Speak to a Customer Services Representative
Voipfone can seem very confusing at first, but don't worry, this is quite normal and we are here to help! One of the great strengths of VoIP is that it can do so much more than an ordinary telephone network whilst costing an awful lot less. In practise Voipfone's services can be as simple as making a telephone call or as complicated as using a large business switchboard in several countries but anything new takes a bit of getting used to so if you have any questions please feel free to give us a call on 020 7043 5555