Setting Up Dialler
The Dialler Plugin is a piece of software that recognises telephone numbers shown on a web page so that you can dial any telephone number direct from the website just by clicking on it.
If you have any questions about this or any other service, you can speak to one of our customer services representatives who will be more than happy to help.
Dialler Plugin For IE, Firefox And Chrome

Our web browser plugins allow you to automatically dial any telephone number shown on a website just by clicking on it - no matter what telephone you are using.
What is it?

The Voipfone Browser Calls plugin recognises telephone numbers shown on a web page, and converts them to clickable links.
Simply click the link and the telephone registered to your Voipfone account will ring. When you answer, you will be connected to the number displayed on the webpage.
It's quick, easy, and no misdialled numbers!
You do not even need to have a VoIP telephone to use this service. Simply divert your Voipfone extension to your mobile or landline - very handy when on the move. And because you are receiving a call back rather than dialling it yourself, you will benefit from Voipfone's call rates, and may save money on roaming charges as well.
How does it work?

You download our free software and install it. Then, when you see a telephone number on a website, it will be underlined like a web link - like this: 020 7043 5555.
How Much Does it Cost?

It's free. You just pay for the calls you make at our usual rates.

The Downloads
Please choose the plugin for your browser from the list below.
Chrome
Download from the Chrome Web Store
Firefox
Internet Explorer
Safari
Download from Safari Extensions
Got a question?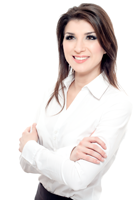 Speak to a Customer Services Representative
Voipfone can seem very confusing at first, but don't worry, this is quite normal and we are here to help! One of the great strengths of VoIP is that it can do so much more than an ordinary telephone network whilst costing an awful lot less. In practise Voipfone's services can be as simple as making a telephone call or as complicated as using a large business switchboard in several countries but anything new takes a bit of getting used to so if you have any questions please feel free to give us a call on 020 7043 5555