VoIP Telephones And Adaptors
All our VoIP telephones and adapters are pre-configured with UK ring and dial tones, our own optimum network settings and your user account details - so you should be able to just plug them into your home or office network and and start making calls straight away.
Once installed, all our equipment is auto-provisioned; this means that we can remotely adjust its setting to keep it up to date or perform remote diagnosis and maintenance if required; this ensures that your hardware is running at its best all the time.
Unlike some service providers who lock their telephones and adapters, you can change our configuration if you wish and it will work with other providers.
(more
Professional Sound Recordings
You can have sound files professionally recorded to your specification for use with the Voipfone IVR system or Voicemail. Experienced voice artists record your message and return them to you as sound files so that you can upload them to your customised IVR or voicemail in the usual way.
The service costs £30 ex VAT for a single recording of up to 150 words for one company. If you require sound files for multiple company names you will need to place a separate order for each.
You can choose the type of voice you like by selecting from the drop down menus below. To hear a test message, make your selection then press the "Play Sample" button.) Remember to include the "press 1, press 2" etc in your request.
Once you have the voice you like, type your messages into the box labelled "type the exact message you wish your caller to hear here".
If any of the words you wish the artist to say have particular pronunciations please spell them the way you wish them to be pronounced. Do this in brackets next to the correct spelling eg Voipfone (Voyp- fone).
We aim to return the recording to you the next working day but this may vary according to demand.
When you are sure you have the message exactly how you need it, press the "Order Recording" button to be sent to the payments page. Please note you can't return to this page once you have pressed the Order button.
Important: Please check and check again to ensure the message is exactly how you want it to be recorded and any unusal words have pronunciation tips provided.
Got a question?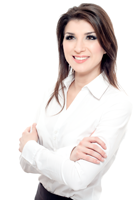 Speak to a Customer Services Representative
Voipfone can seem very confusing at first, but don't worry, this is quite normal and we are here to help! One of the great strengths of VoIP is that it can do so much more than an ordinary telephone network whilst costing an awful lot less. In practise Voipfone's services can be as simple as making a telephone call or as complicated as using a large business switchboard in several countries but anything new takes a bit of getting used to so if you have any questions please feel free to give us a call on 020 7043 5555