Porting Numbers To Voipfone
We can transfer any BT and Virgin Media (ex NTL & Telewest) number (01, 02, 0800, 0845, 0870, 0871 etc) onto our service.

We can also port most Energis, Gradwell, soho66, Vonage, Sipgate and Voiptalk and some Skype numbers and numbers from other UK VoIP providers that are members of ITSPA, the UK trade body for VoIP.

We can sometimes port others too - you need to either email Customer Services or call us on 020 7043 5555 with the number you would like to port to see if we can port the number to our network.
Porting Your Skype Number To Voipfone
You probably know that Skype have announced that they are cancelling many of their 0207 telephone numbers. This is understandably causing a great deal of concern and inconvenience to their customers.
However, the good news is that if you need to keep your 0207 number, you can transfer it to Voipfone. (You can do this with most other Skype numbers too, not just 0207.)
The process costs £20 (plus VAT) per number for the first 5 numbers. Any additional numbers over five will be ported free of charge, so long as they're part of the same application. We'll explain all this in detail when you apply.

Once the number is on our system we charge £2 per month for it (ex VAT).
All numbers come with a host of included features such as free softphone, voicemail, voicemail to email, music on hold and call divert.
What we will need from you
1. A completed number porting request form:
Voipfone Porting Form XLS
Voipfone Porting Form PDF
Once complete please return it by email to or fax to 020 7043 5556
2. A signed letter of authority from you asking us to port it - please see the example letter below.
3. A copy of your telephone bill showing your name address and telephone number (so we have proof it belongs to you)
Number porting takes around 2 weeks to be completed on average, but it can vary between 7 to 30 days depending on the type of line you have.
Please sign up for an account here (it's free to sign up).
If you have any questions please don't hesitate to call us on 0800 520 0949
==================== EXAMPLE LETTER OF AUTHORITY ==================
Dear Sir/Madam
Please port my Skype number (below) to iNet Telecoms Ltd (Voipfone)
Name "Your Name"
Address "Your Address"
Telephone number to port "The Number You Want To Port To Voipfone"
Skype account name "Your Skype Account Name"
Voipfone account number "Your Voipfone Account Number"
Signed
Date
================================================================
Got a question?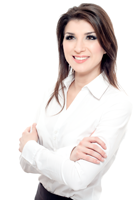 Speak to a Customer Services Representative
Voipfone can seem very confusing at first, but don't worry, this is quite normal and we are here to help! One of the great strengths of VoIP is that it can do so much more than an ordinary telephone network whilst costing an awful lot less. In practise Voipfone's services can be as simple as making a telephone call or as complicated as using a large business switchboard in several countries but anything new takes a bit of getting used to so if you have any questions please feel free to give us a call on 020 7043 5555