Voipfone Mobile App
As well as our Softphone, we have a free app for iPhone and Android that allows you to easily set diverts or top-up your account while on the go.
Our innovative GeoDivert® feature automatically diverts calls from your Voipfone telephone number to your iPhone or Android when you move away from your normal location.
So, if you work from an office, but also travel a lot, just set your regular location in the app, then whenever you leave, your calls will come to your mobile instead.
When you're back in the office, the divert is automatically switched off. No logging in, no forgetting, simple.
(more…)
Voipfone Softphone

Voipfone Softphone transforms your mobile phone into a VoIP telephone giving you the flexibility to make and receive calls when you're away from your desk phone.
Register the softphone to your Voipfone extension and enjoy all the usual benefits of the Voipfone PBX – call groups, voicemail, call recording and call barring.
Voipfone Softphone is availble for both iPhone and Android, and is free to download. Calls are charged at our usual rates. Mobile data charges may apply when not connected to wifi.
For information on how to configure and use the iPhone app please click here
For information on how to configure and use the Android app please click here
Got a question?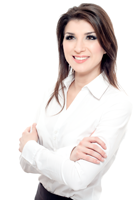 Speak to a Customer Services Representative
Voipfone can seem very confusing at first, but don't worry, this is quite normal and we are here to help! One of the great strengths of VoIP is that it can do so much more than an ordinary telephone network whilst costing an awful lot less. In practise Voipfone's services can be as simple as making a telephone call or as complicated as using a large business switchboard in several countries but anything new takes a bit of getting used to so if you have any questions please feel free to give us a call on 020 7043 5555