Voipfone Press And Awards
Because we are innovators in VoIP and are one of the founders of the VoIP industry in the UK, Voipfone has been featured in many media over the years, newspaper and magazine articles and on TV and radio.
We've also been in the medals for the best VoIP Provider in the UK from various industry groups including: FCS the UK trade association for the communications services industry, ITSPA - the industry trade body for VoIP in the UK and ISPA - the trade body for the internet in the UK.
Voipfone Wins Prestigious Queen's Award For Enterprise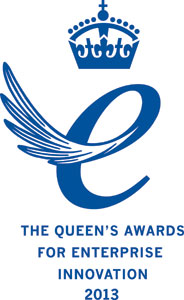 Voipfone, a pioneering telephony company that uses the internet to send and receive telephone calls, has won a prestigious Queen's Award for Enterprise - the UK's highest accolade for business success.
The award, in the Innovation category, is the latest in a long line of recognition for the ground- breaking company that was created by its joint owners, Lee Rose from Ashford, Kent and Colin Duffy from Brighton, Sussex.
The firm's innovative internet telephone system allows customers to set up an account in minutes and use their own number anywhere - home and abroad - from as little as £2 a month.
The founders saw a niche in the market to take on the huge multi-national companies and create a cloud based system that helps small businesses.
Voipfone's service gives even the smallest businesses the features and functions previously solely available to very large companies, but for a tiny fraction of the price: telephone extensions for £1 per month, call queues for £2pm, "Press 1 for sales" for £2pm.
There are many free features, such as music on hold, voicemail, call transfer and free calling between all Voipfone customers and extensions – wherever they are in the world.
'I'm extremely proud that Voipfone has won this award,' says Colin Duffy, the firm's CEO whose company has spent nine years developing the technology that makes it unique in its field.
'It seemed very unlikely at first that we could qualify - after all it's the most prestigious award in UK business - but as we completed the very detailed application, it became increasing apparent that the innovations in technology, finance, organisation, operations and customer service that we'd worked so hard on over the years, are special,' says Mr Duffy, who lives in Brighton, East Sussex.
Damian Green, Minister of State, Home Office & Ministry of Justice said "Many congratulations to Voipfone on this tremendous award. It is always good to see Ashford companies at the forefront of technology, taking on all-comers and matching them. I am sure the company will go from strength to strength and make the most of the opportunities available."
Notes To Editors
VoIP stands for Voice over Internet Protocol and is a way of sending telephone calls over the internet and other networks. It's a new technology, which is transforming telecommunications globally.
Until VoIP was invented, telecommunications was the province of governments and large corporations but, since the turn of the millennium, it's being used by a few innovative companies to provide new and unique telephone services and is changing the way the industry is structured.
• Voipfone is a virtual company with no main office. It employs 25 staff - up from seven in 2008 - and turned over £2.3m last year, making a profit of £400,000.
• Winners of The Queen's Awards are invited to a special reception at Buckingham Palace. They can also use The Queen's Award Emblem in advertising, marketing and on packaging for five years as a symbol of their quality and success.
• The awards are made annually by HM The Queen, and are only given for the highest levels of excellence demonstrated in each award category.
Website: https://www.voipfone.co.uk
Forum: https://www.voipfoneuserforum.com
Twitter: http://twitter.com/Voipfone
Blog: http://www.voipfoneblog.co.uk
Facebook: http://www.facebook.com/voipfone
LinkedIn: http://www.linkedin.com/company/voipfone
Google+: http://plus.google.com/+voipfone
YouTube: http://www.youtube.com/voipfone
For more information and pictures, contact Lee Rose or Colin Duffy, Tel: 020 7043 5555, Email:
Got a question?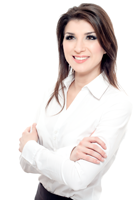 Speak to a Customer Services Representative
Voipfone can seem very confusing at first, but don't worry, this is quite normal and we are here to help! One of the great strengths of VoIP is that it can do so much more than an ordinary telephone network whilst costing an awful lot less. In practise Voipfone's services can be as simple as making a telephone call or as complicated as using a large business switchboard in several countries but anything new takes a bit of getting used to so if you have any questions please feel free to give us a call on 020 7043 5555