Fax Numbers
With a Voipfone fax number you can send and receive faxes without a fax machine to any anywhere in the world.
There is no software to download and no equipment needed. You can send and receive faxes from anywhere you have an internet connection.
If you have any questions about our fax services or numbers, please dont hesitate to call or email our customer services team who will be more than happy to help.
To purchase a Fax Number please click on the button below.

Web To Fax
Web to Fax is the simplest way of sending a fax. You do not need a fax machine or even a fax number!
How do I use it?
1. Compose your fax message - include a covering sheet if you need one - and save it on your PC.(If you use Word 2007, please save your fax as a Word 97-2003 document)
2. Go to the View Faxes page in the Control Panel and click 'Send Fax'
3. Select/enter the full fax number into the box (include the full international code if you are sending it to a non-UK destination)
4. Use the 'Choose File' button to find your document and 'Open' it to attach it
5. Press the 'Send' button
How Much does it Cost?
Incoming faxes are still free and unlimited when you purchase a fax number. Outbound faxes are charged at 10p per page (ex VAT). You must have calling credit on your account to send a fax.
Questions You Ask Us About This Product
Q: Can I send PowerPoint and Excel files as attachments?
A: At the moment, no – not as attachments anyway. PowerPoint slides and Excel pages can be sent by scanning them and sending them as an image file such as jpeg.
Q: Can I send international faxes? If so, how much does it cost?
A: You can send faxes by email anywhere. It costs the same 10p per page as to the UK. Don't forget to include the full international code as if you are sending it from the UK.
Q: How do I open a received fax?
A: The fax is sent as a PDF attachment. To read it just double click the attachment. If the file does not open for you automatically (it normally will) try opening it with Microsoft Office Document Imaging: Save the attachment to somewhere you can find it again by right clicking on it and choosing 'Save as …' (You may wish to create a faxes folder in 'my documents'). On the Windows Start menu, point to All Programs (Programs in Windows 2000), point to Microsoft Office, point to Microsoft Office Tools, and then click Microsoft Office Document Imaging.
Got a question?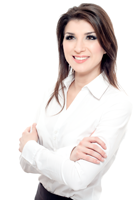 Speak to a Customer Services Representative
Voipfone can seem very confusing at first, but don't worry, this is quite normal and we are here to help! One of the great strengths of VoIP is that it can do so much more than an ordinary telephone network whilst costing an awful lot less. In practise Voipfone's services can be as simple as making a telephone call or as complicated as using a large business switchboard in several countries but anything new takes a bit of getting used to so if you have any questions please feel free to give us a call on 020 7043 5555