Setting Up Cloud Call Recording
With Voipfone you can record any conversation any time or all calls all the time and you can play them back instantly from our network or store them forever on your own PC.
Our Cloud Call Recording service allows you to record and store your calls in our secure UK data centres for as long as you need.
If you would like more information on call recording or any of our other services, please dont hesitate to contact our award winning customer services team, who will be more than happy to help.
To order our call recording service please click on the button below.
Cloud Call Recording

Quite often it is necessary to protect yourself, your company, your employees and your customers by recording important conversations so it's clear who said what and when.
With Voipfone you can record any conversation any time or all calls all the time and you can play them back instantly from our network or download and store them on your own PC.
Our Cloud Call Recording service is designed for users who make a large number of recordings, or who require secure, reliable, long-term storage of their recordings.
You can choose the length of time you want us to retain your recordings, before they are automatically deleted. You can choose periods of days, weeks, months or even years, and you are free to manually delete recordings at any time.
Your recordings are stored with backups in both of our secure UK data centres.
Other features of our Cloud Call Recording service:
Store your recordings for any length of time
MiFID II compliant
Recover recordings up to 30 days after they were deleted
Lock recordings to prevent automatic deletion
Control whether extension users are allowed to manage their own recordings
Ability to exclude internal calls from automatic recording
If you only make the occasional recording, you can still record calls without subscribing to the Cloud Recording service. In this case recordings will be stored for 30 days before being deleted.
How Much Does It Cost?
Our Cloud Call Recording service costs £10 per month (ex VAT), plus £1 per month (ex VAT) per 1000 minutes of recordings stored.
Recordings made without a subscription to the Cloud Call Recording service are charged at 2.5p (ex VAT) per minute of recording time.
How Does It Work?
With Voipfone you can record the calls you make or receive, either individually - just occasionally when you need to - or automatically all the time.
Recording Individual Calls
If you have a phone that supports it, e.g. one in the excellent snom range, just press its 'record' button. Recording will stop when you press the record button again or hang up. If you don't have a snom or a 'record' button on your phone, that's no problem - once the call has been answered, you just press #0 and recording starts. Pressing #0 or hanging up stops it.
Auto-Record - Recording All Calls Automatically
This is a feature included with our Virtual PBX which can be configured for use on individual extensions and switched on and off as you need it. The recordings will appear in your account as an MP3 file where you can download it to your PC on the Your Recordings page in the Control Panel.
You may make as many recordings as you like.
Is It Legal?
Generally, yes, provided you follow some rules - there are various regulations you should be aware of and the law is different for home use and business use.
In summary, you may record calls at home so long as they are for your own personal use only and you may record calls if you are a business so long you take "all reasonable steps" to inform all parties that you will be recording them. "All reasonable steps" is not defined but may include written warnings on your web site and/or a voice warning.
Most organisations use phrases like these at the beginning of each call: "For training purposes and your own security, your call may be monitored and recorded." "In order to ensure excellent customer service, your call may be monitored or recorded." Less formally, you could just say something like "I'm recording this conversation so that I have a proper record of it, is that ok?" In some circumstances businesses may record without obtaining consent.
Please note: Our notes here are simply an attempt to point you at some of the law regarding recordings; you should obtain your own legal advice if you have any doubts.
Source Material
The interception, recording and monitoring of telephone calls is governed by a number of different pieces of UK legislation.
Regulation of Investigatory Powers Act 2000 ("RIPA")
Telecommunication (Lawful Business Practice)(Interception of Communications) Regulations 2000 ("LBP Regulations"
Data Protection Act 2018
Telecommunications (Data Protection and Privacy) Regulations 1999
Human Rights Act 1998
Got a question?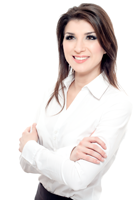 Speak to a Customer Services Representative
Voipfone can seem very confusing at first, but don't worry, this is quite normal and we are here to help! One of the great strengths of VoIP is that it can do so much more than an ordinary telephone network whilst costing an awful lot less. In practise Voipfone's services can be as simple as making a telephone call or as complicated as using a large business switchboard in several countries but anything new takes a bit of getting used to so if you have any questions please feel free to give us a call on 020 7043 5555