PBX Call Groups
Call Groups allow you to combine some of your extensions so that they ring together when called.
This is useful if your business is organised into departments with more than one person in each department or if some people wish to work from home as well.
If you have any questions about this feature please dont hesitate to contact our customer services team.
To purchase PBX Call Groups please click on the button below.

PBX Extension Numbers
Our Virtual PBX can have up to 800 extensions on each account and each extension can be called 'internally' by dialling its three digit short code or externally by adding DDIs.
Extensions can be in the same office or scattered all over the world
It doesn't matter where they are physically located; they always work in the same way wherever - calls between extensions are always free no matter where they are.
Extensions have all the features and functions of main accounts plus a few more.
How Much Do They Cost?
They costs just £1 per month and, like all our services, can be added or cancelled at any time without penalty and are operational immediately.
How Do I Use Them?
It's very simple to set up. Just log in to the control panel and go to the 'Package Builder', choose 'Virtual PBX', then 'Extension Numbers' from the menu and click 'Add Extensions to Your Package'. Follow the payment instructions.
Now go to 'Services', then click on the 'Virtual PBX' icon and then 'Extension Numbers' to configure each extension. That's it, done!
How Do I Set Up My Phones To Work With Them
Setting up your phone to work with your extensions is a simple process, the following page will show you how to set up your PBX extensions.
Got a question?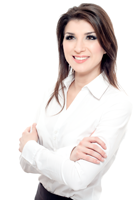 Speak to a Customer Services Representative
Voipfone can seem very confusing at first, but don't worry, this is quite normal and we are here to help! One of the great strengths of VoIP is that it can do so much more than an ordinary telephone network whilst costing an awful lot less. In practise Voipfone's services can be as simple as making a telephone call or as complicated as using a large business switchboard in several countries but anything new takes a bit of getting used to so if you have any questions please feel free to give us a call on 020 7043 5555