Custom Music On Hold
Voipfone's Custom Music on Hold Storage Service allows you to upload and manage your own sound files so that you can play your callers the music most appropriate to your business.
We provide the storage; you provide the sound files.
The files can be anything from your own royalty free music to a series of sales messages.(more…)
Voipfone Standard Music On Hold
Sometimes when you're dealing with a call you need to do something else, maybe talk to a colleague, take another call, look something up or just answer the door bell!
You can easily put the caller on hold while you do whatever you need to do without ending the call and while you're away the caller will hear music until you're ready to pick the call up again.
How Much Does It Cost?
It's absolutely FREE!
How Do I Use It?
On your soft phone, just click on the flashing green light in the bar under the screen numbered 1, 2 and 3. The light will flash red and green and your caller is now listening to music. Click it again and he's back on line to you.
If you're using a new Internet Telephone you just press the hold button.
Voipfone Music on Hold and the PRS
We have been told by some of our customers that The Performing Rights Society (PRS) have called them and aggressively demanded payments for their use of Voipfone's music on hold service.
This is entirely wrong.
Voipfone wholly own all the rights to all the music played from its music on hold service that you use to play to your callers. Voipfone has informed the PRS of this and they have confirmed that our music is not subject to any PRS payment.
Even so, we believe that the PRS may continue to allow their commissioned agents to make illicit demands in the hope of payment.
If you are contacted and asked for payment please refer them to this page. If they continue to harass you please take the name of the agent and email support@voipfone.co.uk.
Of course, if you use our Custom Music on Hold service and have uploaded your own music rather than use that provided by us you need to pay all rights owners for their use.
Got a question?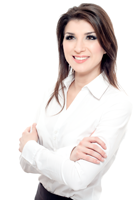 Speak to a Customer Services Representative
Voipfone can seem very confusing at first, but don't worry, this is quite normal and we are here to help! One of the great strengths of VoIP is that it can do so much more than an ordinary telephone network whilst costing an awful lot less. In practise Voipfone's services can be as simple as making a telephone call or as complicated as using a large business switchboard in several countries but anything new takes a bit of getting used to so if you have any questions please feel free to give us a call on 020 7043 5555