Softphone Downloads
We have tested Zoiper version 2.21 on Windows and Mac based computers and have confirmed it works adequately. We have not tested other versions or tested it on other computer platforms.
Unfortunately Zoiper no longer supports version 2.21 and we are aware that the software no longer works on some later operating systems.
Newer versions of the software are available from Zoiper but at the time of writing – December 2014 – we are not confident that all features work consistently with our platform and therefore can not fully recommend them.

How To Fix Softphone Problems

A number of problems and error messages can be encountered when installing your softphone for the first time.
We have found that almost all of them are caused by local firewalls and simple installation errors and can be easily resolved. Before you do anything more complicated, please check that you have the correct username and password in your telephone.
With the telephone open on your PC, press F8 to confirm them.
Your username is the 8 digit Voipfone account number starting with 3 (3xxxxxxx) and your password is a 6 digit number; make sure you have no spaces at the beginning or end of the number.
A common mistake is to input your email address as your username. There is often more than one firewall to cross; one, possibly two on your computer and another one if you are using a router. Our installation wizard can work with most but there are some stubborn ones that require a bit more tweaking.
The error messages you may see or hear are: 403 error 404 error 407 error (this one usually means you're using the wrong username or password)login in timed out! contact network adminInstall Wizard Installation failedCall ForbiddenDiscovering firewall rapid engaged tone (network engaged)Calls that start then failawaiting proxy login information(Some of the problems above can be resolved by making changes to the softphone configuration.
If you wish to attempt this first, please follow the instructions below. 1 If you are using a firewall on your PC such as Zone Alarm or Norton Security, you will need to temporarily disable it then re-install the softphone.
(note: it's not enough just to turn it off; you must disable it then re-boot your PC and prevent it re-loading the firewall)To do this for Zone Alarm:Double click on Zone Alarm in your system trayIn Overview, Click on PreferencesIn General, un-tick the box marked 'Load Zone Alarm at Start Up'Then reboot your PC and install the phone againThen re-enable Zone AlarmRe-install the softphone by restarting the Installation Wizard.
If you need another copy of it you can find you can download the softphone from here. Don't forget you will have to input your account number and password during this process so have them to hand before you start. (They came in an email to you when you first registered with Voipfone).
Please enter these details carefully; quite a lot of problems are caused by simply putting in the wrong numbers! (It is better to type the numbers in directly rather than cutting and pasting from the email).2. If you've still got a problem and if you use a router (rather than a simple modem) you may have a problem with its firewall.
(A common problem caused by router firewalls is being able to make telephone calls but not receive them - incoming calls go directly to email or you can only have one sided conversations).You will need to open ports 5004 to 5060 to enable you to connect to our servers and register your phone on our network. You should refer to your router's user manual for details of how to do this.
But here is a general guide (which specifically applies to a Linksys router).Log into your router by opening a browser and typing in its IP address.This is often (but not always) http://192.168.1.1You will need to know the username and password - if you have not changed these, they will be the default ones shown in your manual.Find the page which deals with Port Forwarding.
(On the Linksys this is under 'Gaming and Applications'.)Under 'Application' enter SIPUnder ' Port Range - Start' enter 5004Under ' Port Range - End' enter 5060Under 'Protocol' enter Both (ie both UDP and TCP)Under 'IP Address' enter the address of the Telephone or Adapter (you need to refer to your user manual to find this.
If your phone is a Snom you can see how to find it here)Tick the 'enable' boxSave the changesImproving Sound Quality on The X-Lite or X-Pro Soft Phone There are several factors that may affect sound quality. These include the quality of the network connection, the bandwidth available, The traffic over your network, the network devices used, your PC and headset model.Some of the problems you may experience are given below along with some useful tips on how to minimize their effect.
The following assumes your computer's sound system is working normally, and that you have run the Audio Tuning Wizard. (To run the Audio Tuning Wizard, right-click anywhere over the telephone dial pad, and select Audio Tuning Wizard.)
Xlite Address Book Disappears
Unfortunately, there is no 'save' function in the free version of the Xlite Softphone; a real pity. However, there is a workaround. To ensure that your address entries in your softphone's address book are not lost when you re-start your PC, follow this procedure:
Start the Xlite phoneClick on the small book icon to open it. Type in your entry. When you are finished press the 'back' button then press it again. Before you turn your PC off you MUST close your Xlite phone then right click the Xlite icon in your system tray (bottom right of your screen), then click 'exit'. (If you don't fully exit the softphone your entry will be lost on re-booting your PC).
Diagnostic Log
X-PRO writes diagnostic information to a log file. You can view this log file by pressing F9 on your keyboard. It is rather cryptic, but if you are having difficulties with X-PRO it may be necessary for you to e-mail it to technical support.
Xlite Login Timed Out Error
This indicates that your phone is not communicating with our servers and is normally because your phone has not been set up correctly.
Often, the quickest way of resolving these problems is to re-install the software by using the Installation Wizard. You can download the softphone from here
If, after checking all your settings and you are sure they are correct, then the problem is probably being caused by your firewall or router.
This problem can be rectified by opening ports 5004 to 5060. See 'My phone shows 'discovering firewall' below.
My softphone shows 'awaiting proxy login information'
Often, the quickest way of resolving these problems is to re-install the software by using the Installation Wizard.
2: You are using a fire wall and will need to open ports 5004 to 5060. see 'My phone shows 'discovering firewall' below.
My Softphone Will Not Login
If you are experiencing difficulty getting your softphone to log on, your phone is not yet set up correctly.
Please ensure that you have set up your phone correctly.
Got a question?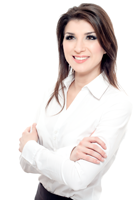 Speak to a Customer Services Representative
Voipfone can seem very confusing at first, but don't worry, this is quite normal and we are here to help! One of the great strengths of VoIP is that it can do so much more than an ordinary telephone network whilst costing an awful lot less. In practise Voipfone's services can be as simple as making a telephone call or as complicated as using a large business switchboard in several countries but anything new takes a bit of getting used to so if you have any questions please feel free to give us a call on 020 7043 5555