Setting Up A Virtual PA
To use the Voipfone Virtual PA service you need to create a script for the receptionist to use when answering your calls. A script is simple and straightforward to create, and our handy script wizard will lead you through the process step-by-step. You can update these scripts at anytime using the Control Panel.
No monthly fees or contracts. You pay only for the calls we take for you.

Voipfone Virtual PA

Are you a small business owner that can't yet justify hiring a full time telephone receptionist but really need the professional image they can give you? Do you need a quiet hour or two every now and then to concentrate on a business problem without the telephone interrupting? Are you out and about a lot and can't rely on your mobile?
Perhaps you're a bigger businesses needing to cover short-term absences for your own receptionists – holidays, lunch, dentist appointments, the school run - or to deal with the overflow if too many calls come in at once?
Our Virtual PA service is flexible, easy to use and very low cost.
How Much Does It Cost?
You pay £1 (ex VAT) per call we take for you.
Why Use A Voipfone Virtual PA?
Our customer service staff will answer your calls with your own custom greeting, and treat your caller with the same professionalism as they do our own. We are the 2013 winners of the Institute of Customer Services, Customer Focus Award so you know we'll look after you.
This service provides much more than just call answering. Our system will try as far as possible to connect your callers to the same receptionist each time. As they answer your calls, they will become more familiar with your company, able to handle callers as if they were a member of your own staff.
Our team of assistants will never be late, at lunch, off sick or on holiday – there will always be someone available to answer your calls.
All your Virtual PA calls are recorded and a copy placed on your account so that you can listen to how your calls are being dealt with. If required your PA will attempt to contact you directly before putting the caller through or taking a message. You will automatically receive text and email notifications of the call, any message taken, and any further action required by you.
All Voipfone Virtual PAs are UK-based with English as their first language.
When Are Virtual PAs Available?
You will be able to use our Virtual PA service from 9am until 5:30pm, Monday to Friday excluding Bank Holidays.
How Do I Use It?
To use the Voipfone Virtual PA service you need to create a script for the receptionist to use when answering your calls. Go to the Manage Scripts page to access the Virtual PA section of the control panel and click on 'Create Your First Script' to begin the script wizard.
When you have a script set up, you will be able to route calls to a Virtual PA by setting up a PBX divert, inbound number or your IVR.
Read more about setting up a Virtual PA here.
Got a question?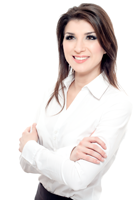 Speak to a Customer Services Representative
Voipfone can seem very confusing at first, but don't worry, this is quite normal and we are here to help! One of the great strengths of VoIP is that it can do so much more than an ordinary telephone network whilst costing an awful lot less. In practise Voipfone's services can be as simple as making a telephone call or as complicated as using a large business switchboard in several countries but anything new takes a bit of getting used to so if you have any questions please feel free to give us a call on 020 7043 5555