Voipfone Virtual PBX
Voipfone's Self Service Virtual PBX gives businesses (and even private homes) the features and functionality of telephone systems that were previously only affordable by large corporations such as almost unlimited telephone extensions and call queuing systems.
Our IP Telephony services are suitable for an ordinary office, a virtual office or several offices in several locations and even your home. We think it's the most fully featured and best value UK VoIP service you'll find.
Voipfone's Virtual PBX is a digital telephone exchange housed in our data centre in London's Docklands.
You have your own personal space on this switch which you manage and configure remotely over the internet using your control panel.
Call Queuing is a sophisticated queuing system that allows you to accept more calls into your telephone system than you have extensions or employees capable of answering them.
It allows you to deal efficiently with calling peaks without losing valued customer's calls and projects a professional image of your business.
With Call Queuing, instead of getting an engaged tone your customers are answered automatically and held in a queue.
While they are waiting for a representative they receive personal messages about how many calls are in front of them followed by music while they are waiting.
As with all our services, Call Queuing is simple to use and set up, web based and self service.
You never lose a customer because you couldn't answer the phone.
How Much Does It Cost?
It costs just £2 per month and, like all our services, can be added or cancelled at any time without penalty and is operational immediately.
How Do I Use It?
It's very simple to set up. Just click on the 'Purchase Call Queuing' button on the left and follow the payment instructions.
Now go to the Inbound Numbers page and select the 'Queue Master Group' option from the drop down menu. That's it, done!
Got a question?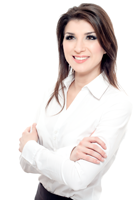 Speak to a Customer Services Representative
Voipfone can seem very confusing at first, but don't worry, this is quite normal and we are here to help! One of the great strengths of VoIP is that it can do so much more than an ordinary telephone network whilst costing an awful lot less. In practise Voipfone's services can be as simple as making a telephone call or as complicated as using a large business switchboard in several countries but anything new takes a bit of getting used to so if you have any questions please feel free to give us a call on 020 7043 5555