Voipfone Virtual PBX
Voipfone's Self Service Hosted PBX includes many useful features such as Call Queueing, PBX Call Groups, Virtual Switchboard IVR, PBX Extension Numbers, Unlimited Outbound Calls, Free SIP Trunks and many other useful features many of which are included for free.
Our IP phone services are suitable for an ordinary office, a virtual office or several offices in several locations and even your home. We think it's the most fully featured and best value UK VoIP service you'll find.

Billing And Payments Support

With Voipfone we have simplified the payments process, and even though you can purchase and cancel services as and when you choose, all payments are consolidated so you get a single monthly bill.
You can also top up your account with £5, £10, £20, £50, £75 £100, £250 or £500 payments as and when you need to and it will be automatically topped up again when it gets low. (For information about auto top-up, see "Payment Details" under the "Account Details" tab above)
How Do I Pay For Services
You can make payments for calling credit and monthly services by credit card, debit card or bank transfer.
What Cards Do You Accept
We accept Visa, Visa Electron, MasterCard, Delta, Solo, Switch/Maestro and American Express.
How To Check My Calling Credit
You can check your calling credit by dialling 154 from your phone or by logging into your Control Panel.
How To Pay By Bank Transfer
You can pay by bank transfer to:
COMPANY - iNet Telecoms Ltd
BANK - National Westminster Bank
IBAN - GB52NWBK60101587554194
SWIFT/BIC - NWBKGB2L
SORT CODE - 60-10-15
ACCOUNT NUMBER - 87554194
The payment reference is your Voipfone Account Number - that's the eight digit number starting 30 such as: 30xxxxxx. (This is shown in the top left hand corner when you're logged in to 'Your Account' )
You should allow 3-5 days for your payment to clear.
You can also pay cash into any Natwest bank branch and it will immediately be credited to us. Once you notify us that this has been done we can then update your account.
Because of the administration of reconciling the bank and manually allocating funds we ask that you pay for a minimum of 12 months services at a time by bank transfer.
My Card Keeps Being Declined Why
This could be for several reasons. The most common reason is that our security checking systems have detected that the information you have provided does not match other information that you have previously given us.
Please go to 'Your Account' and in the 'edit details' section check that your information is up to date and correct; particularly your telephone number.
There are also some unusual technical reasons why this may be happening and in order for us to process your payment we may need to further confirm your identity. Please email us and we will help you through the process.
How Are Call Charges Calculated
There are two ways we calculate bills.
If you've bought an inclusive minute package, we charge by the minute with part minutes counting as whole minutes.
So if you start with a 500 minute package and make a call lasting 9.2 minutes this would be counted as 10 minutes. Ten minutes would then be deducted from your total minutes leaving 490 minutes.
Please note that inclusive minutes packages are billed monthly and unused minutes are not rolled over.
If you use ordinary calling credit things are different.
We bill by the second and record the call cost to several decimal places of a penny. Your calling credit is then reduced by that very accurate number. However, to make it readable on customer's payment records we show the calculation round to the nearest penny. There is a minimum charge of 1p per call.
Got a question?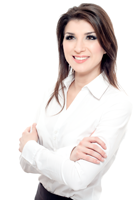 Speak to a Customer Services Representative
Voipfone can seem very confusing at first, but don't worry, this is quite normal and we are here to help! One of the great strengths of VoIP is that it can do so much more than an ordinary telephone network whilst costing an awful lot less. In practise Voipfone's services can be as simple as making a telephone call or as complicated as using a large business switchboard in several countries but anything new takes a bit of getting used to so if you have any questions please feel free to give us a call on 020 7043 5555