Voipfone Softphone
Voipfone Softphone transforms your mobile phone into a VoIP telephone giving you the flexibility to make and receive calls when you're away from your desk phone.
Register the softphone to your Voipfone extension and enjoy all the usual benefits of the Voipfone PBX – call groups, voicemail, call recording and call barring.
Voipfone Softphone is availble for both iPhone and Android, and is free to download. Calls are charged at our usual rates. Mobile data charges may apply when not connected to wifi.

Voipfone Softphone Configuration Guide

Our Softphone iPhone App (more info here) is simple to set up and use - just follow our how to configuration guide and you will be ready to go in a couple of minutes.
First, go to the App Store and download the Voipfone Softphone app.
When you first launch the app, you will be asked to login using either your Voipfone account number and password or a QR code.
Please note: Your Voipfone Softphone must be on its own extension number.
Your QR code is located in your control panel (Services, Mobile Services, Manage Softphone). Simply click on add to view your QR code.
Next, the app will ask you to read and accept the terms and conditions.
The inital setup is now complete. You will be able to access and customise other features such as ringtones by tapping on settings and then preferences.
When you're ready to make a call, you can tap on the keypad and input a number or select a contact from your contacts.
When making calls from the Softphone app, the outgoing telephone number will be your Voipfone telephone number.
If you're still stuck and unsure how to use the Voipfone Softphone App, please call Customer Services on 020 7043 5555 and one of our representatives will be happy to show you how to set it up.
Got a question?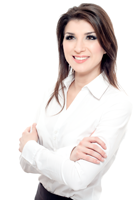 Speak to a Customer Services Representative
Voipfone can seem very confusing at first, but don't worry, this is quite normal and we are here to help! One of the great strengths of VoIP is that it can do so much more than an ordinary telephone network whilst costing an awful lot less. In practise Voipfone's services can be as simple as making a telephone call or as complicated as using a large business switchboard in several countries but anything new takes a bit of getting used to so if you have any questions please feel free to give us a call on 020 7043 5555