Our Self Service PBX
Voipfone's Self Service Hosted PBX includes many useful features such as Call Queueing, PBX Call Groups, Virtual Switchboard IVR, PBX Extension Numbers, Unlimited Outbound Calls, Free SIP Trunks and many other useful features many of which are included for free.
Our IP phone services are suitable for an ordinary office, a virtual office or several offices in several locations and even your home. We think it's the most fully featured and best value UK VoIP service you'll find.

Trixbox Configuration Guide

Here you will find the configuration details for Asterisk@Home which is a third party open source PBX that you can build yourself:
You can find descriptions, handbooks and guides here:
http://asteriskathome.sourceforge.net/index.html |
http://geekgazette.com/index.php?option=com_content&task=view&id=2&Itemid=26
Log onto the Asterisk@home Management Portal (AMP)
Select Setup.
Select Trunks
Select the add SIP Trunk.
In the General Settings section.
Enter your Outbound Caller ID
In the Outgoing Settings section
Trunk Name VOIPFONE-SIP
PEER DETAILS
authuser=USERID
context=from-pstn
dtmfmode=rfc2833
fromdomain=sip.voipfone.net
fromuser=USERID
host=sip.voipfone.net
insecure=very
qualify=yes
secret=PASSWORD
type=peer
username=USERID
In the Incoming Settings section.
All entries should be blank
In the Registration Section
enter your userid and password and select Submit Changes
USERID:PASSWORD@sip.voipfone.net/USERID
Setting up a DID route
Log onto the Asterisk@home Management Portal (AMP)
Select Setup.
Select inbound routing.
Select the add incoming route
Add the DID number (USERID)
Set the destination for incoming calls.
Depending on your configuration you can send the calls to a Digital Receptionist (IVR menu), a single extension, voicemail, a ring group, a queue, a custom application or as per your Incoming Calls settings.
Got a question?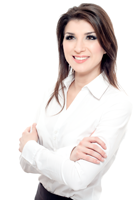 Speak to a Customer Services Representative
Voipfone can seem very confusing at first, but don't worry, this is quite normal and we are here to help! One of the great strengths of VoIP is that it can do so much more than an ordinary telephone network whilst costing an awful lot less. In practise Voipfone's services can be as simple as making a telephone call or as complicated as using a large business switchboard in several countries but anything new takes a bit of getting used to so if you have any questions please feel free to give us a call on 020 7043 5555