Voipfone PBX Features
Voipfone's Virtual PBX is a modern, digital telephone exchange housed in our data centre in London's Docklands.

You have your own personal space on this switch which you configure remotely over the internet using your own control panel on our website so that it's uniquely customised to your own personal requirements.
Each hosted PBX account can have up to 800 telephone extensions and has many powerful features and services which you can add or subtract as you need them. The extensions can be located anywhere and everywhere and calls between them are free no matter where they are.

What Is A PBX

A PBX is a Private Branch eXchange. In the old analogue days it was a small telephone exchange 'manned' by Telephone Operators in big companies to send calls from the public network to the correct telephone attached to the private network inside the building of a big company.
This was necessary because otherwise everybody in the company would need their own external telephone line and number - a very wasteful and expensive thing as most of the time those lines would not be in use.
By having a PBX they could have a lot of telephone extensions, but only a few external telephone lines. So when a call came into the company the operator directed the call to the correct person by physically plugging in connecting cables on a switchboard - hence the phrase 'connecting you now'.
As technology progressed the PBXs became automatic but were still large and expensive, often needed their own room with power and cooling taking up expensive floor space in your building and required specialist telephone engineers to install and run them. Despite this, they became an indispensable requirement of any medium or large business.
The Voipfone Virtual PBX
The Internet and Voipfone has now brought the large scale and extensive PBX functionality to the small, sometimes single, user. We have built a production scale, secure, PBX in our Network Operating Centre in London's Docklands.
It's called a 'Virtual' PBX because we host it on our premises so that you don't have to know anything about it. This modern switch is connected to the Internet with high speed lines and is managed by us. All you have to do is pick the number of extensions you want and add them to your account.
This is a 'Self Service' PBX which you set up and control yourself from our web site. It gives you the features and functionality of telephone systems that were previously only affordable by large corporations. It's a sophisticated call management system too and it's suitable for an ordinary office, a virtual office or several offices in several locations and even your own home.
The Virtual PBX will save you a lot of money on your telephone bill because it's all based on Voice over IP technologies so you no longer need several expensive incoming PSTN/ISDN lines and all calls within the service are free, no matter where they are made to. This means that if you have home workers or a home office, a real office in the UK and another in say, France, all calls between them are free - it's as though you are all in the same building.
All extensions have a full PBX suite of features including - Call Transfer, Music on Hold, Call Waiting, Call ID, Voice Mail, Call Conferencing, 3 Way Calling, Free Calls between Offices/Homes etc. Additionally, with all PBX accounts you get Business Hours and Line Presentation - see below.
You can also optionally add Call Queuing, Call Groups and Interactive Voice Response systems (IVR) - see below.
How much does it cost?
Like all our services we let you choose exactly what you need and no more:
Each extension costs £1 per month, Call Queuing £2 pm, Call groups £1 pm and IVR £2 pm. See the sections below for further details.
What does it do?
It allows you to have as many telephones in your business and home as you want. So, for example, if you have a small office with say 4 people in it, you take 4 extensions from us and one incoming telephone number (let's say you take a London number 020 7043 5555).
When someone calls that number (anybody, anywhere on any telephone network can call your number) either all the extensions can ring at once and the first person to pick up gets the call, or just one phone rings and your receptionist picks it up then forwards the call to the correct extension.
You can take individual extensions out of the ring Group or put them back in again at will from your own 'control panel.'
You can create Call Groups which are groups of extensions which you want to ring all at once - this is useful if your company is organised into departments like Sales or Account etc.
All the telephones can call out simultaneously. All the phones have individual voicemail so if all the phones are engaged your incoming calls go straight to voicemail. You can have as many incoming calls as you can handle, so it's like having an infinite number of exchange lines. You do not pay for extra 'exchange lines'. (The 'exchange lines' are called SIP Trunks with VoIP and we make them free).
All the extensions can also have their own incoming number too so that they can receive calls directly (DDI - Direct Dialling In).
You can call between extensions, so x200 can call x 204. Amazingly, it doesn't matter where these extensions are located - they can be plugged into the internet in Australia and they would work in the same way as in the UK. So you could have 5 people in your Basingstoke Main Office, 2 people at home and a small office in Barcelona and it will be as though they are in the same room. Even more amazingly all calls between them are FREE.
You can add in a Call Queue so that incoming calls are automatically answered; callers are played music on hold and told their position in the queue until their call can be taken.
And get the really big company feel by adding Interactive Voice Response (IVR) so that callers can direct themselves to the correct department - 'Press 1 for Sales, 2 for accounts' etc.
All these features are optional additions to your self-service PBX, so you just choose what you need.
What equipment do I need?
You need a telephone for each extension. This can be a new SIP phone, an adapter for an ordinary telephone (ATA) or our free softphone. (But for heavy business use we recommend a real SIP telephone).
You also need a Local Area Network (LAN) and a broadband connection to the internet. The speed of this connection will directly affect the quality of your phone calls, so the faster the better.
We supply everything else automatically.
Got a question?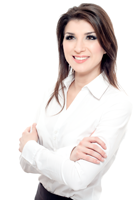 Speak to a Customer Services Representative
Voipfone can seem very confusing at first, but don't worry, this is quite normal and we are here to help! One of the great strengths of VoIP is that it can do so much more than an ordinary telephone network whilst costing an awful lot less. In practise Voipfone's services can be as simple as making a telephone call or as complicated as using a large business switchboard in several countries but anything new takes a bit of getting used to so if you have any questions please feel free to give us a call on 020 7043 5555