Voipfone Mobile App
Our free app for iPhone and Android allows you to easily set diverts to your mobile or top-up your account while on the go.
In addition, our innovative GeoDivert® feature automatically diverts calls from your Voipfone telephone number to your iPhone or Android when you move away from your normal location.
To read more about our Voipfone Mobile App please click on the button below.

Mobile VoIP Link
Make international calls from only 1.5p per minute!
This service is best if you have a contract mobile with included minutes but will work with any mobile package and is the easiest to use.
Once you've registered your mobile phone(s) – see below - and, so long as your account is in credit, you can start making calls.
How Does It Work?
First you must register your mobile phone(s) with us. This is free. To do this, go to the Manage Registered Phones page and click 'Add' to enter your mobile number.
To Make Your Call
•  Dial one of our access numbers: 020 7099 0707 or 028 2178 8118
•  You will hear a dial tone
•  Now dial the number you want to call and you'll be connected as usual.
Do not press the send button (green telephone symbol) after you enter the second number!
Tip: You can save the numbers you wish to dial in your address book so that you can call directly from there as usual. To do this you need to enter a pause between our dedicated access number of 020 7099 0707 and the number you wish do dial. Most mobiles will allow you to do this using + or p between the numbers e.g. 02070990707+02070435555.
Check the user manual for details for your phone.
When Would I Use It?
This service is used when you want to call a destination not covered by the included minutes of your contract like an international call or to another mobile phone.
You can also make FREE calls to 0800 freephone numbers (most mobile companies charge for this) and cheaper calls to non-standard UK numbers like 0870 and 0845.
How Much Does It Cost?
Your mobile provider generally likes to charge rather a lot of money for these calls but we don't!
For example a call to the USA from your mobile using Call Link would cost only 1.5p per minute.
To find out how much other calls from your mobile cost, just look up the country in the Calling Rate box on our website or type in the number into the call cost calculator.
Got a question?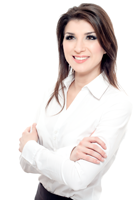 Speak to a Customer Services Representative
Voipfone can seem very confusing at first, but don't worry, this is quite normal and we are here to help! One of the great strengths of VoIP is that it can do so much more than an ordinary telephone network whilst costing an awful lot less. In practise Voipfone's services can be as simple as making a telephone call or as complicated as using a large business switchboard in several countries but anything new takes a bit of getting used to so if you have any questions please feel free to give us a call on 020 7043 5555