Directory Listings
The directory consists of UK residential and business names, addresses and telephone numbers.
You can have your Voipfone telephone number listed in the BT phone book and the 118 online directory services. It's called a Directory Management System listing.
If you have any questions please dont hesitate to contact our customer services team.
To purchase your directory listing please click on the button below.

Directory Management System (formerly OSIS) Listing
The Directory Management System database contains more than 27 million residential and business names, addresses, and telephone numbers supplied by over 80 UK Telecommunication Providers.
The database currently has 35 licensed users of its data and is the source of all telephone number information in the UK.
Entering your information is simple and quick and the numbers normally appear in the online directories within 3 to 6 months.
Entry into the printed phonebooks - which are distributed nationally - is dependent on the timing of the directory printing schedules and can vary between 6 and 12 months.
Entries cost a one off fee of £10 (ex VAT) for a permanent listing. Please provide the information and do double check its accuracy!
Got a question?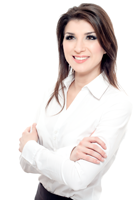 Speak to a Customer Services Representative
Voipfone can seem very confusing at first, but don't worry, this is quite normal and we are here to help! One of the great strengths of VoIP is that it can do so much more than an ordinary telephone network whilst costing an awful lot less. In practise Voipfone's services can be as simple as making a telephone call or as complicated as using a large business switchboard in several countries but anything new takes a bit of getting used to so if you have any questions please feel free to give us a call on 020 7043 5555