VoIP Telephones And Adaptors
All our VoIP telephones and adapters are pre-configured with UK ring and dial tones, our own optimum network settings and your user account details - so you should be able to just plug them into your home or office network and and start making calls straight away.
Once installed, all our equipment is auto-provisioned; this means that we can remotely adjust its setting to keep it up to date or perform remote diagnosis and maintenance if required; this ensures that your hardware is running at its best all the time.
Unlike some service providers who lock their telephones and adapters, you can change our configuration if you wish and it will work with other providers.
How To Setup The Virtual PBX

We have made it extremely easy to set up and use. It is all managed by you on our web site through one account.
Choosing Extensions
Firstly decide how many extensions you need; don't worry about getting it wrong - if you take too few you just add more, if you find you have too many you remove them. We don't lock you into a contract - the most a mistake can cost you is £1! You can have any number of extensions you need, up to 800 on one account.
Once you've decided, go to the Extension Numbers page under Package Builder.
Click 'Add Extensions to Your Package'. Fill in the number of extensions you want and click 'Next' to go to the checkout. Once you've completed your payment details and pressed the 'Confirm & Pay' button you're ready to set-up the extensions.
Go to the Extension Numbers page under Services.
Your virtual extension numbers start at 200 and each needs to be assigned a name, an email address (nb this address is where the extension holder's Voice to Email Voicemail will be directed) and a password. The password needs to be a 6 digit number so that it can be dialled from a telephone (you need to do this when picking up your voicemail from a non Voipfone telephone for example).
Deciding Which Telephones Ring When Your Main Number Is Called
Once you have done this, you decide how each extension will work with incoming calls. You'll see that an incoming call can either ring all extensions or just one. So if you want a single individual to answer the phone say, your receptionist, choose that option; otherwise choose 'ring all'. (The Call Group feature, Call Queue and IVR - described later - allows groups of extensions to ring too.)
The Group Function
You can remove an individual extension from the ring group by un-ticking the 'group' box next to the extension you do not wish to ring when the others do. If you purchase more groups, you can organise individual extensions to ring together when a single number is called. See later.
Adding A Direct Dial In (DDI) Number To An Extension
If you want individual extensions to receive external calls directly to their extension, you just add another incoming telephone number to your account from the Package Builder by pressing the 'Add Numbers to Your Package' button and mapping it to the extension.
The new telephone number will appear in the Inbound Numbers list on the PBX page; assign it to an extension by choosing it from the drop down menu alongside it.
How Do I Set Up My Phones With The Extension And Password?
Each of your telephone extensions has its own sub-account with our service and now needs to be set up so that Voipfone can identify it as a valid user on our network.
Extensions have the same account number (or user name) as the main account which will be in the 300xxxxx range. (This number was sent to you by email when you first registered.) Each extension then uses that number, plus its own extension number, separated by an asterisk.
So extension number 200's username will look something like this. 31234567*200. You need to put this new account number into the configuration of the telephone or adapter.
You also need to give it a password and enter that too into the telephone.
To set a password, go to the Extension Numbers page and, if you haven't already done so, enter a 6 digit, numerical password next to the extension number. Save the change. Now enter that password into your telephone.
How to enter username and password into your telephone or adapter
For our Softphone, either run the wizard and input the username in the above format, or open the softphone, press F8 and put the new account numbers in the username and authorization user boxes.
If you're using SIP phones or adapters (ATAs), please see the specific phone set up instructions.
Remember to use the new username with extension number, not just the main account number.
Using Voicemail With The PBX
Each extension has its own Voicemail and can be accessed by dialling 1571 in the normal way. (Or get it from the website).
The master account is an exception. Often each extension needs to pick up voicemail from the main office number; this can be done by dialling 1572.
If you need to access an extension's voicemail from an ordinary telephone you can do it by dialling 0843 1 760 760 then entering the Voipfone number and password for the correct account or extension.
For example, to access voicemail for extension 205 on account 31234567, enter 31234567*205 then its own 6 digit password.
Multiple Call Queues For IVR
You can have as many Call Queues as you like on your PBX.
Multiple Call Queues are useful if you have your business set up into several departments and use our IVR system ('press 1 for Sales, 2 for Accounts' etc).
Suppose you have three groups in your IVR, Sales, Support and Accounts, you can now plonk a Queue on each so that a caller pressing for Sales would arrive at just the Queue to talk to a Sales person.
IVR Switchboard
The Voipfone IVR is a sophisticated Interactive Voice Response system. By adding it to your PBX, callers to your business will hear a personalised voice guiding them to the correct extension.
For example -Welcome, please press 1 for Sales, 2 for Accounts, 3 for Support etc- or -hi, please press 1 for Paul, 2 for Sue or 3 if you're not sure who you need to talk to.-
It is completely customisable to your needs - you can record your own greetings and department names or use our pre-recorded ones - and you can change them any time you like, as often as you like.
To use this service you must have purchased at least one extension and one department.
How much does it cost?
As with all things Voipfone, you just buy what you need. Departments (ie Sales, Accounts etc) cost £2 per month each (ex VAT).
Customised IVR Departments
You may record your own messages and upload them to the IVR system. (You can use our own professional Voice Artists to do this - see below).
Choose the 'Customise' button. This is where you customise your switchboard by adding your own voice response recordings. All the messages in the system need to be recorded by you in order to sound professionally consistent and need to be populated with your own sound files.
The sound files that you need to record are listed under the 'Department' heading. They must be in MP3 format and files must be no larger than x mb. Once you have them stored on your PC enter them in the relevant upload box using the browse button then upload to our server.
You can change your sound files any time you like.
How to attach your IVR system to your inbound telephone number
You now need to tell the IVR which of your incoming telephone numbers you want it to answer.
Go to your Inbound Numbers page and, next to the number(s) you wish to use, select 'IVR' from the drop down menu.
Press 'save'.
Now when the number(s) you have selected are called the caller will be answered by your IVR system.
Ordering Voice Recordings
Experienced voice artists record your message and return them to you as sound files so that you can upload them to your customised IVR in the usual way.
This service costs £30 (ex VAT) for up to 150 words - remember, the shorter the messages are the more likely your caller is to listen to them.
We aim to return the recording to you the next working day but this may vary according to demand.
To order or sample the voices, go to the Professional Sound Recording page.
Got a question?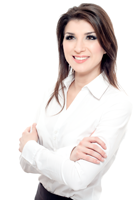 Speak to a Customer Services Representative
Voipfone can seem very confusing at first, but don't worry, this is quite normal and we are here to help! One of the great strengths of VoIP is that it can do so much more than an ordinary telephone network whilst costing an awful lot less. In practise Voipfone's services can be as simple as making a telephone call or as complicated as using a large business switchboard in several countries but anything new takes a bit of getting used to so if you have any questions please feel free to give us a call on 020 7043 5555