Voipfone Virtual PA
Our Virtual PA service is flexible, easy to use and very low cost – just use us when you need us. No monthly fees or contracts. You pay only for the calls we take for you.
Are you a small business owner that can't yet justify hiring a full time telephone receptionist but really need the professional image they can give you? Do you need a quiet hour or two every now and then to concentrate on a business problem without the telephone interrupting? Are you out and about a lot and can't rely on your mobile?
Our customer service staff will answer your calls with your own custom greeting, and treat your caller with the same professionalism as they do our own.

How To Setup A Virtual PA

To use the Voipfone Virtual PA service you need to create a script for the receptionist to use when answering your calls. A script is simple and straightforward to create, and our handy script wizard will lead you through the process step-by-step. You can update these scripts at anytime using the Control Panel.
When you have a script set up, you will be able to route calls to a Virtual PA by going to the routing page.
How Do I Use It?
1. To start using the Virtual PA service, log into your account
2. Click on 'Services', 'Virtual PA' and then 'Manage Scripts'
3. Click on 'Create Your First Script'
4. Fill in all of the script information about your company and how you would like our assistants to greet your clients
5. When you have done this, click 'Next' and you will be able to select how many key personnel you would like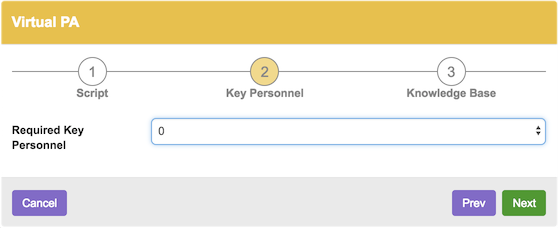 6. Fill in the details for each person who may need to take a call, including their extension number, and the conditions when the Virtual PA should try to contact them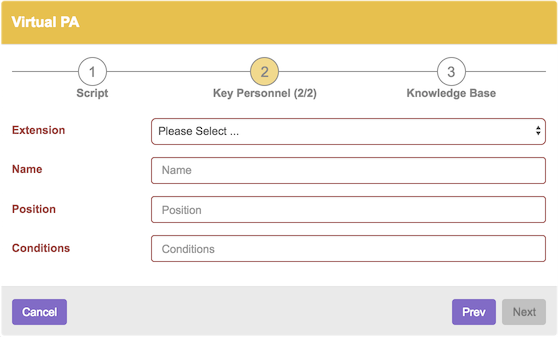 7. When you have done this, click 'Next' and you will be able to select how many items to add to your knowledge base
8. Fill in the knowledge base details. The information you provide here will allow our Virtual PA to answer common enquiries such as opening hours, without having to contact you first. This also helps to give the impression that the Virtual PA is actually working full-time for your company
9. When you have filled in all of the fields, click 'Next'
6. Now you can start using the Virtual PA service. For example, if you would like a number to be routed to a Virtual PA, all you need to do is navigate to configure routing, click on the drop down menu, select your script and press save
Please note: Routing of calls to the Virtual PA using diverts, inbound number setup or IVR is managed from the Virtual PA section of the Control Panel. Outside of Virtual PA operating hours, your settings from the Virtual PBX section will be used to route calls instead.
Individual extension users can also set their availability to take calls, and leave instructions for the Virtual PA when they are unavailable.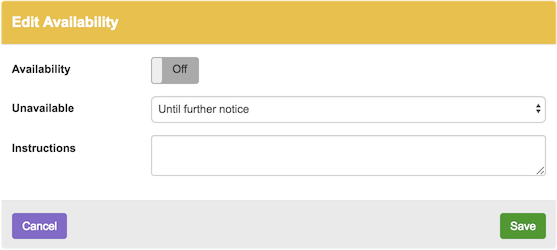 Certain Virtual PA features such as diverts, availability and viewing your call logs can be accessed through our iPhone and (in the very near future) Android GeoDivert® Apps.
Got a question?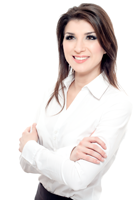 Speak to a Customer Services Representative
Voipfone can seem very confusing at first, but don't worry, this is quite normal and we are here to help! One of the great strengths of VoIP is that it can do so much more than an ordinary telephone network whilst costing an awful lot less. In practise Voipfone's services can be as simple as making a telephone call or as complicated as using a large business switchboard in several countries but anything new takes a bit of getting used to so if you have any questions please feel free to give us a call on 020 7043 5555